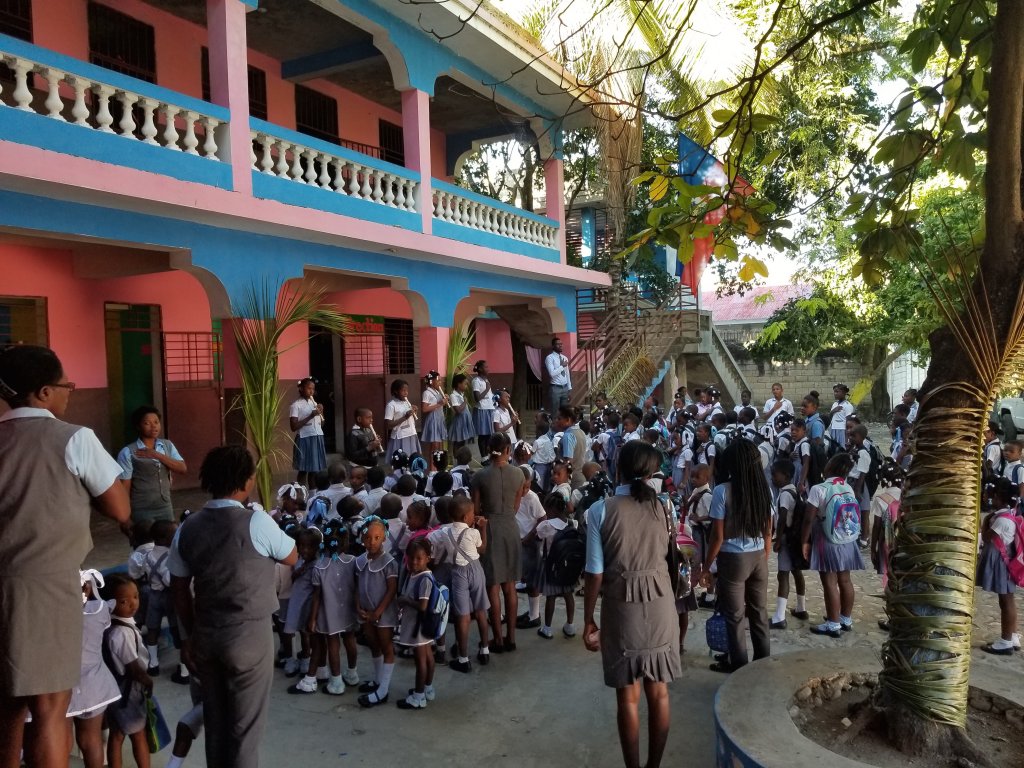 The Gawou Ginou Elementary School opened in the fall of 2000 with 9 students, mainly, the children of the construction workers and guardians of the Cultural Center. The school was in construction since May 1997. The school now enrolls over 150 children in grades K-6. The school operates under the philosophy that Education + Culture = Development.
Gawou Ginou Foundation innaugurated a summer day camp for the children of the region in 1996. Held each year since, the camp serves some 30 to 40 youngsters of both sexes.
SUMMER INSTITUTE: 1997 - 2018
Early in our experience in Mirebalais, we realized that teacher's education was a key component of our project, as the level of information was quite low among this crucial group of professionals. We also realized that parents play an indispensable role in the education of their children. So, the institute in its second year was extended to include interested parents and community leaders.
The theme of the institute is culture, education and sustainable development, as the linking of those three elements seems crucial if we are to help ourselves understand Haiti's predicament and embrace the road of sustainable development. To help Haiti move into the 21st century, in our mind, education must be grounded in cultural awareness. In this regard, the institute focused as much on content and curriculum transformation and adjustment (remedial, for our curriculum is severely deficient) as well as on teaching method and techniques of classroom management. The institute brings forth to our teachers, parents, and community leaders that faith in our possibilities and creative powers to transform our physical, social, cultural, and spiritual environment can be a reality, for we can transform our social conditions and transcend our limitative educational milieu. We can construct a curriculum that responds to our needs as a people with a particular history and biography.
Finally, the institute brings forth as well the imperative of institutionalizing a culture of self-reliance grounded in effective decentralization as an indispensable component of sustainable development.